FocalId
Professional Service Outsourcing
Augment your team with expertise. FocalId's Staff Outsourcing service provides skilled professionals, aligning seamlessly with your projects to accelerate growth and achieve milestones
FocalId
Native and cross platform Mobile app
Unify DevOps innovation with SecOps vigilance. Focalid ensures seamless collaboration, empowering your software to thrive in a secure, agile ecosystem
Focalid's Data Security shields your invaluable information. Stay resilient against cyber threats with advanced defenses, ensuring data integrity and confidentiality
Elevate software quality through precision automation. Focalid's QA Automation accelerates testing, ensuring robust applications that exceed expectations in performance, security, and user satisfaction
Transforming raw data into actionable insights. FocalId's Data Engineering service builds efficient pipelines, enabling informed decisions and unlocking the power of your data-driven journey
Turn ideas into intelligent solutions. FocalId's AI Model Development shapes data into predictive insights, driving innovation and enhancing your business with advanced machine learning capabilities
Elevate your online presence. FocalId's Web Development crafts dynamic websites, fusing creativity and functionality to engage users, enhance brand visibility, and drive digital success
FocalId
Product Development
From concept to reality. FocalId's Product Development service transforms ideas into tangible solutions, leveraging innovation, expertise, and technology to shape products that resonate with users
Optimize cloud resources effortlessly. FocalId's Cloud FinOps service maximizes cost efficiency, ensuring seamless scalability, performance, and value in your cloud-based endeavors
FocalId
Maintenance and support Team
FocalId
Workflow Automation
Streamline operations for efficiency and growth. FocalId's Workflow Automation service simplifies complex processes, driving productivity and ensuring seamless, error-free business workflows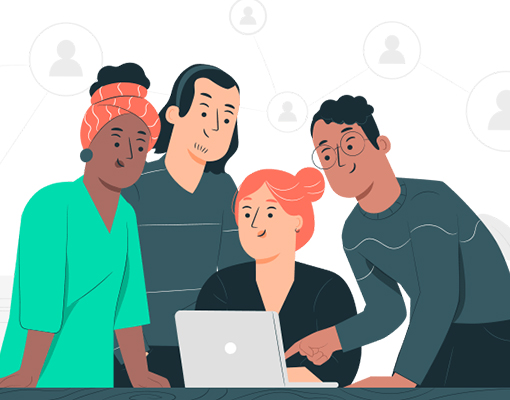 Outsourcing
Unlocking Human Capital!
At FocalId Software Company, we understand that human resources are at the heart of every successful venture. Our Staff Outsourcing service goes beyond traditional outsourcing; it's a strategic partnership to access top-tier talent and bolster your team with experts aligned to your goals.
Elevate your workforce with FocalId's Staff Outsourcing service. Let's unite skills and ambitions for unparalleled success.
Benefits
Why Choose Focal

Id

's

Staff

Outsourcing

Empower Your Success with Focal

Id
FocalId's Staff Outsourcing service isn't just about filling roles; it's about amplifying your potential. With our experts by your side, you can focus on innovation while we handle the talent side of your business
Professionals
Unlocking

Talent

Beyond

Boundaries
FAQ
Answers

to Your

Curiosity
Blog
Read Our Last News.
Be in 

Trend