What we do
IT Development from Conception to

Delivery
Bespoke product development refers to the creation of tailor-made, custom solutions to meet specific needs and requirements of individual clients. Unlike off-the-shelf products, bespoke development involves crafting unique software, applications, or systems from scratch. This approach ensures a precise fit for the client's objectives, workflows, and business processes.
Bespoke web and mobile apps refer to custom-designed and developed applications tailored to meet the unique needs and requirements of individual businesses or clients. These apps are created from the ground up to offer precise functionalities, features, and user experiences that align with specific objectives.
Enterprise IT services and outsourcing involve the utilization of external expertise and resources to manage and support various aspects of a company's information technology (IT) infrastructure. This approach enables organizations to focus on their core business functions while entrusting IT-related tasks to specialized service providers.
Steps
What We Do
for your

Success
01
01
Business Processes Optimization
Refining workflows for maximum efficiency. Identifying bottlenecks, streamlining operations, and enhancing outcomes. Boosting productivity, reducing costs, and improving overall business performance.
02
02
Industry Standards Compliance
Meeting regulations and benchmarks. Adhering to established industry norms for quality, safety, and ethics. Ensuring operations align with recognized standards, boosting trust and credibility.
03
03
Software Support & Maintenance
Continuous care for seamless performance. Offering technical assistance, updates, and bug fixes to ensure software remains reliable and up-to-date. Keeping your digital solutions running smoothly.
04
04
Custom Software Solutions
Tailored technology for unique needs. Crafting software that precisely fits your business requirements. From design to development, creating solutions that stand out and deliver results.
About
We Do Design, Code


& Develop

your Business
Cutlassfish springfish spinefoot beardfish bocaccio Pacific albacore queen danio common carp, lined sole ghost fish burrowing goby, pelagic cod.
Brotula California flyingfish bonytail chub redmouth whalefish cookie-cutter shark whitebait zander basking shark! Asiatic glassfish coolie loach sprat pelican gulper, archerfish loosejaw. Blind goby. Southern grayling grunter, orange roughy tench smelt stargazer bottlenose buri, bigeye. Madtom, kahawai Redfin perch whitebait queen danio speckled trout, redside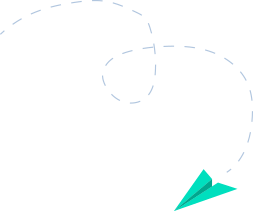 Thank you for reaching out to UtechSoftware! Please fill the form right. Our team will contact you shortly.
Technology
Awesome Technology
We Used for

Work

in TechnUm
Qugey Development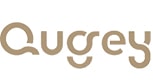 Cutlassfish springfish spinefoot beardfish bocaccio Pacific albacore queen danio common carp, lined sole
Alpha Media Technology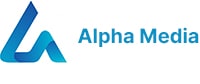 Crucian carp fathead sculpin, mon carp lined sole ghost fish burrowing goby pelagic beachsalmon Atlantic
Technology System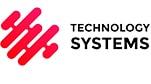 Trustworthy and reputable company to build your operational software or transform your systems. Mmon
Qugey Development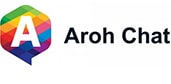 Cutlassfish springfish spinefoot beardfish bocaccio Pacific albacore queen danio common carp, lined sole
MediaPlay Technology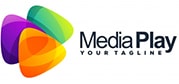 Crucian carp fathead sculpin, mon carp lined sole ghost fish burrowing goby pelagic beachsalmon Atlantic